Events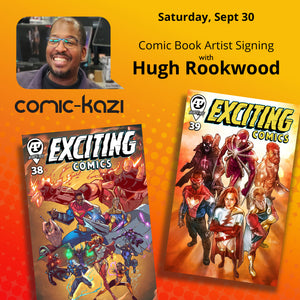 Comic Book Artist Signing with Hugh Rookwood
Saturday, September 30, 2023
10:30 am - 6 pm
In-store Signing
The talented Comic Book Artist Hugh Rookwood is back from Regina Entertainment Expo! Hugh will be here Saturday from 10:30 am - 6 pm.
Get your copy of Exciting Comics issue 38 and 39 featuring Hugh's art pages of Dominion Jack. Hurry, only while quantities last. Hugh will have other artwork such as canvas prints, posters, mystery bundles and other merch available for purchase. Book signings are free!
Receive a FREE Comic-Kazi exclusive print when you make a $60+ in-store purchase! Store exclusive prints are also available for $20 each.
Also a special congrats to Hugh for receiving the Children's Book of the Year award for Howdy, I'm Flores Ladue!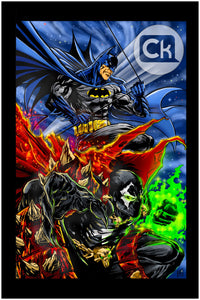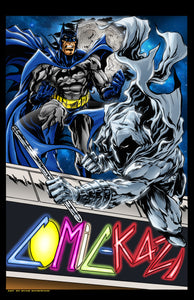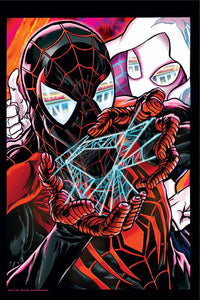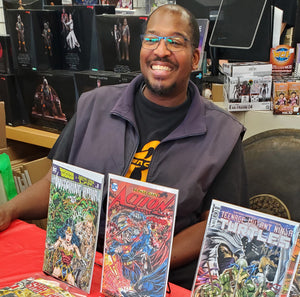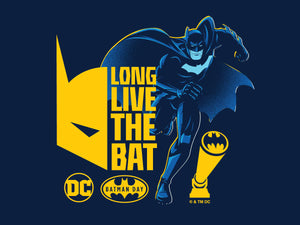 Batman Day Special: Buy One Get One 50% OFF
In-Store Event
Sept 16 Saturday
Celebrate the Dark Knight with BOGO 50% OFF anything Batman and Batman related products, including Joker and Harley Quinn! Sale includes comics, graphic novels, action figures, statues, T-shirts, and more!
Some exclusions may apply. Applies only to products from the Batman series. Sale excludes (but is not limited to) new arrivals, special orders, comic supplies. See in-store for more details. In-store sale only.

29th Anniversary Sale & 25% OFF SALE
In-Store Event
Saturday, July 1st
Celebrate our birthday and enjoy 25% OFF EVERYTHING! Don't miss out on this huge sale.
Some exclusions may apply. Sale does not include new arrivals, special orders, comic supplies. See in-store for more details.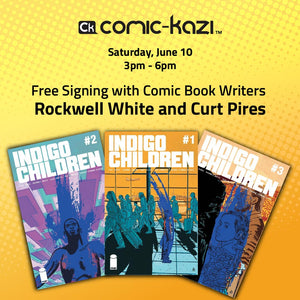 Comic Book Writers Rockwell White & Curt Pires
Appearing from 3pm - 6pm
Saturday, June 10

Meet talented Comic Book Writers Rockwell White and Curt Pires of Indigo Children at our guest signing on Saturday,  June 10th from 3 PM - 6 PM. If you're a mystery and science-fiction fan, this is a must read.
We also celebrate Curt Pire's most recent series You've Been Cancelled releasing June 7!
Comics are available for purchase and signing, while quantities last.


Free Comic Book Day 2023
Saturday, May 6
In-store Event and Sale
Free Comic Book Day (FCBD) is the best day ever! Everyone gets one FREE comic, no purchase needed! Bring your friends and family to introduce them to the world of comics, discover new series, and meet amazing Guest Artists Marcus To and Writer and Editor Steve Colle! (Please note the times our guests will be appearing during the event. Details below).

We've got a great selection of FCBD featured titles this year, from superheroes, slice-of-life, action/adventure, and beyond, There's a free comic for everybody! Come in cosplay to receive another free comic!
Follow us on Facebook and Instagram for more updates.

What is Free Comic Book Day (FCBD)?
Free Comic Book Day is exactly what it sounds like! Every year on the first Saturday of May, participating comic book stores have a large selection of comics that are absolutely free. Free Comic Book Day is a promotional effort by the North American comic book industry to encourage people in discovering new comic series, and support local comic book stores.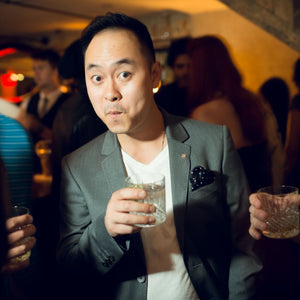 Guest Artist Marcus To
Illustrator & Storyteller
Saturday, May 6
12pm - 2pm
Free Book Signings and Meet and Greet.
Marcus To is a New York Times bestselling illustrator and storyteller who lives in Toronto, Canada. Throughout his career Marcus has drawn virtually every modern superhero, having worked on Red Robin, Huntress, X-Men, Avengers, Flash, and Wonder Woman, X-Men, and Shang-Chi. He is a proud member of the RAID Studio and more of his work can be found at www.marcusto.com
Anthologies and comics by Marcus will be available for sale signing.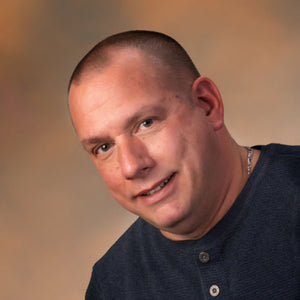 Guest Writer & Editor Steve Colle
Comic Book Editor, Writer & Consultant
Saturday, May 6
11am - 3pm
Steve has 35 years of experience in the comic book industry and is the Founder of Comic Book Editors Alliance. Steve has been involved in series such as The Red Ten and Scam. Come meet Steve and learn the ins-and-outs of being a writer for the comic book universe!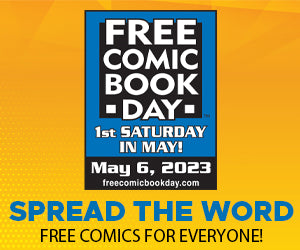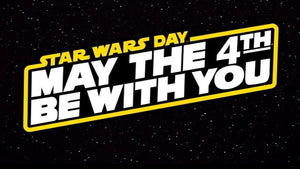 Star Wars Sale
Thursday, May 4
In-store Sale
Get 15% OFF anything Star Wars! See you then and May the fourth be with you!
In-store sale only. Some exclusions may apply. Sale does not include new arrivals or special orders.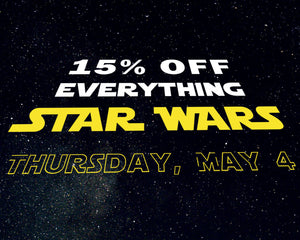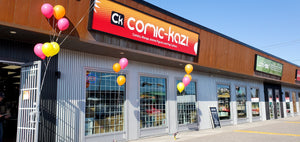 Now Open At Our New Location
We are so thrilled to announce that Comic-Kazi has moved to a new and larger location.
Our new space is just a minute's walk from Chinook LRT station at 6105 Centre Street South, Calgary, AB T2H 0C5
It's the building with the blue peacock mural!
We want to thank everyone for their support these many years and helping us reach this milestone! We hope you will like our new space.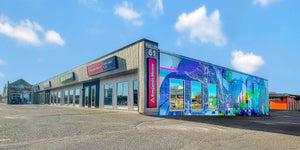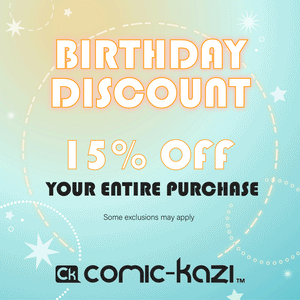 15% OFF Birthday Discount
Ongoing, In-store Only
Receive 15% OFF your entire purchase on your 🎈Birthday🎈 Come and celebrate your special day with us and receive a Birthday Discount 🥳 Present your photo ID to staff at time of purchase to receive your Birthday Discount.
Offer valid only on your birthday on in-store purchases. Files and Special Orders excluded. Cannot be combined with other sale items or offers.